Last Updated on May 28, 2020 by Sam Corbin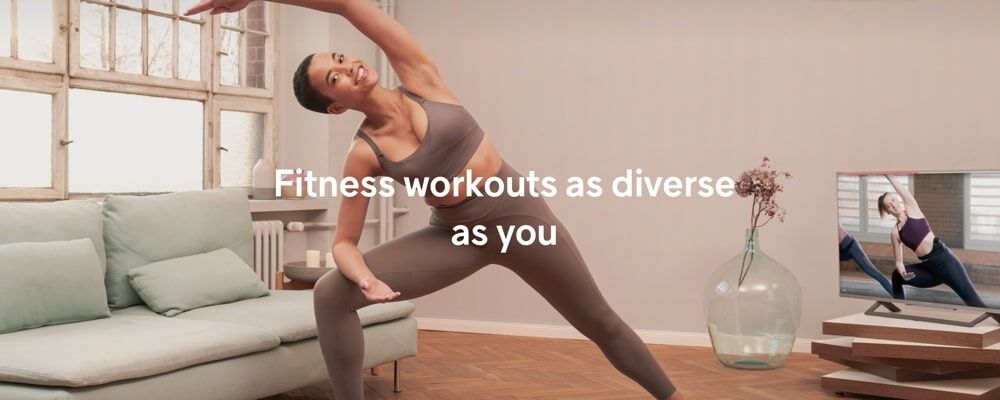 Looking for an honest Gymondo review? Well, the idea of benefiting from a professionally designed workout routine at home isn't exactly new, but the execution has certainly improved during the last few years.
In the past, customers were limited to a selection of over-hyped VHS and DVD workout routines. These workouts were often designed to appeal to as many people as possible in order to drive sales rather than deliver personalized results.
Needless to say, they rarely delivered on their promises.
Over the past few years, we've seen the rise of workout apps that can be used at home. These are simple smartphone apps that generally contain a collection of workout videos. The videos were led by professional instructors and could be easily followed at home as long as you had the appropriate equipment.
Workout apps quickly proved to be more effective and balanced than their DVD-based ancestors but were still missing out on that "wow" factor.
That's when Gymondo entered the scene and improved the industry for the better. It quickly rose to become one of the best home workout apps on the market and it continues to improve on a regular basis.
The following in-depth review will break down exactly what Gymondo is, how it works, what it requires, and how much it all costs. We hope you can use this information to decide if Gymondo will fit into your fitness routine or if you should avoid it altogether.
What is Gymondo?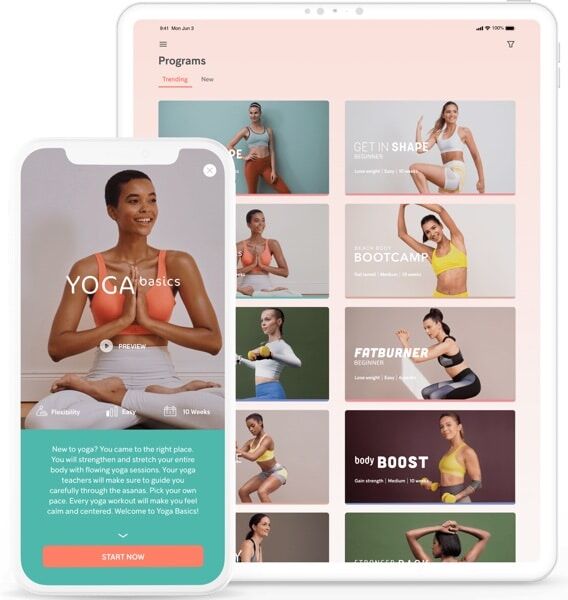 On the surface, Gymondo is an at-home fitness program that supports a huge selection of workout videos and their own diet regimen. What really helps Gymondo stand out from the competition is the diversity of their videos as well as some of the unique features of the app.
People who use and rely on Gymondo feel as though they are receiving an individualized workout routine that was created just for them.
That is thanks to the user's ability to mix and match programs according to their goals, mood, and other personal preferences.
There are more than 20 comprehensive fitness programs to choose from and each program is packed with a large selection of videos. Gymondo is still fairly new and growing so it's safe to assume that we'll see even more programs and more videos added in the future.
In addition to the fitness programs, a large portion of Gymondo is dedicated to diet and nutrition. The creators of the program understand that physical activity alone won't help you achieve results if your eating habits are fighting you along the way.
Gymondo includes an expertly-crafted nutrition regimen as well as a large list of healthy recipes that will do the body more good than harm.
How Does it Work?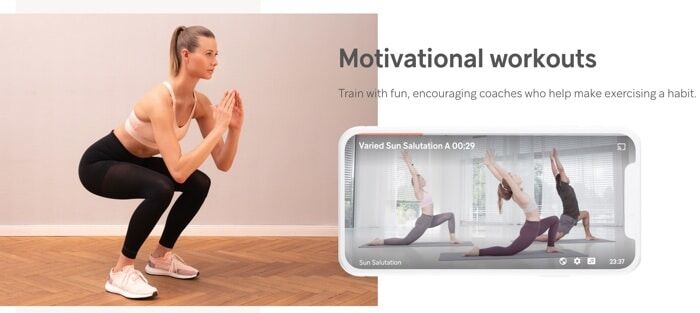 Gymondo has a lot to offer, but they strive for simplicity along the way. This is obvious is how they lay out their programs, videos, and recipes. Getting started with the app is as easy as logging in and selecting a few preferences.
Some of their filters target specific body zones, others filter according to trainers, and then there are some that are entirely goal-focused. All of this means you can easily find a program or workout video on-the-fly according to how you feel.
Once you've selected a program that you like you can schedule workouts according to certain days of the week.
The Gymondo calendar makes it easy to schedule exercise routines from various programs on different days of the week. You can use this feature to protect your muscles and prevent yourself from overworking the same muscle groups several days in a row.
When you're ready for an exercise session you simply log into the app and start your video for the given day. The app can be played from a smartphone or you can use your desktop computer. Most likely, you'll want to watch the instructor-led videos from a larger monitor like a television screen. You'll need to use a VGA cable or HDMI adapter for this. I
t's highly recommended because it's much easier to follow along with the TV than it is to follow along with a small phone.
One of the advantages of Gymondo compared to the competition is that you don't need to stream each video during every workout. You can download the workout sessions and then play them without any connection to the internet. This reduces the application's data usage and helps save money if you're stuck with a cellular provider that charges too much for data.
Do You Need Workout Equipment to Use Gymondo?
The most obvious piece of equipment you're going to need is a smartphone with the Gymondo app downloaded.
There is also an option to access the program on a desktop computer, though it's not nearly as popular as the app. You'll also want an HDMI or VGA cord to attach the smartphone to your television.
When it comes to exercise equipment, the requirements are dictated according to the specific exercise regimen or workout video. Many of the videos require the use of weights to achieve the best results. At the very least, a small set of dumbbells is highly recommended.
It is possible to perform many of the exercises without the added weights, but when doing so there's no guarantee you'll see the results advertised.
A yoga mat is also recommended if you plan on following any of the yoga-based exercise routines. A mat can be beneficial even in non-yoga courses because it provides a non-slip surface for your workouts. Again, this is not mandatory, but it is highly recommended if you want the best possible results.
Gymondo Workouts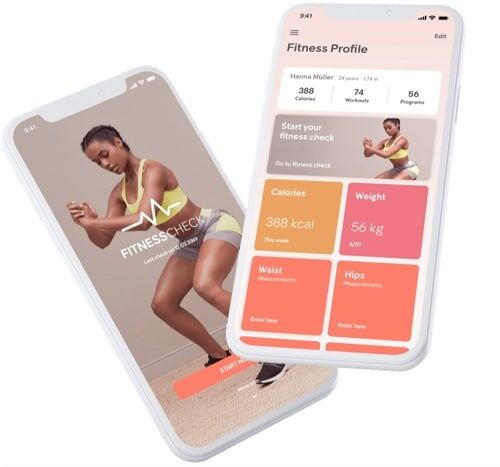 Having a bunch of cool features is nice, but when it comes to apps like Gymondo it all boils down to what workouts are available.
The only way for Gymondo to get ahead of the competition and stay there is by having a large library with the best possible workout videos. These videos should also be led by real professionals who have some experience leading classes and working with the camera.
Overall, the selection of workout videos from Gymondo is very large and the quality of these workouts is very high.
As mentioned earlier, Gymondo has 20 different fitness programs. These programs contain more than 200 unique workouts. The company has already stated that it is dedicated to expanding this library with new videos and new workout programs.
They may not be growing at the same rate as some competitors, but they continue to maintain a high-quality standard that other companies lack.
A few examples of their current fitness programs include:
Yoga Basics
Beginner Fat Burner
Total Body Boost
Beach Body Bootcamp
We believe that future videos will be more than just a statistic to increase sales.
They will release content that targets new muscle groups, meets new difficulty standards, or helps achieves goals that previous videos did not.
Gymondo Pros & Cons
Pros
These strong advantages are what make Gymondo one of the best at-home fitness programs available. Keep them in mind when you're deciding whether or not this is the right app for you.
More than 200 unique workout videos.
High-quality videos led by instructors with real-world experience.
Workout schedules can be customized according to your current mood, goals, or weaknesses.
Gymondo features an intuitive interface that is easy to understand and use from the beginning.
Cons
Of course, no product or program is absolutely perfect. Gymondo is currently facing a couple of problems that may deter some potential buyers. They include:
Currently only 20 separate workout programs.
You will need to purchase your own weights and your own mat.
Real Customer Testimonials
If you're really interested in how well this product is doing, then all you need to do is look at what the customers are saying. Gymondo has been around for only a brief period of time but they've already racked up a lot of customer reviews and have built a very strong reputation.
They have 1,550+ reviews on Amazon alone and most of them are very positive.
In general, reviews are praising the quality and variety of the videos available on the program. Most people download the app expecting only a few quick workouts and are surprised to learn that there are hundreds of videos available.
Many of Gymondo's long-time customers were never really planning to stick with the platform for such an extended duration.
Many reviews talk highly about the app's features, such as its ability to plan workouts for the upcoming week.
They like the ability to mix-and-match different programs and build their own personal weekly training schedule that suits their needs perfectly.
Complaints: Bad Reviews?
Poor reviews often come from customers who did not fully understand what they were downloading. Some people even expected a "miracle app" that would help them shed pounds instantly with as little work as possible.
That is not at all what you get with Gymondo. Instead, you get an app that can help you safely and reliably reach personal fitness goals over time.
Gymondo Price: How Much Does it Cost?
Price is obviously a major concern when it comes to a product like this. We've seen similar products on the market that charge a massive one-time fee and other products that charge on a weekly or monthly subscription basis.
Gymondo follows the latter route and uses a subscription-based model with savings depending on how many months you purchase in advance.
The cheapest one-time payment is a 3-month subscription that comes to a total of $38.99. A 6-month subscription costs $59.99 and a 12-month subscription will cost $83.99. Comparing the per-month cost, the annual subscription has a savings of nearly fifty percent compared to the 3-month option.
However, you might prefer starting with only 3 months to determine if the program is right for you.
You can also use a free 7-day trial to make your decision. Seven days is more than enough time for most people to decide if they like the app, the layout, the exercise videos, and all of the other included features. If you like it after seven days, then we recommend going for the annual subscription to save yourself a bit of money.
Review Summary: Where to Buy
By now, you've probably made up your mind as to whether or not you'll give Gymondo a shot. If the 200 workout videos, 20 fitness programs, and more than 800 recipes haven't won you over, then nothing will.
And if you're still on the fence you can simply head to their website and register for a free 7-day trial because actual experience with the app will help seal the deal.
Resources