Last Updated on September 28, 2020 by Sam Corbin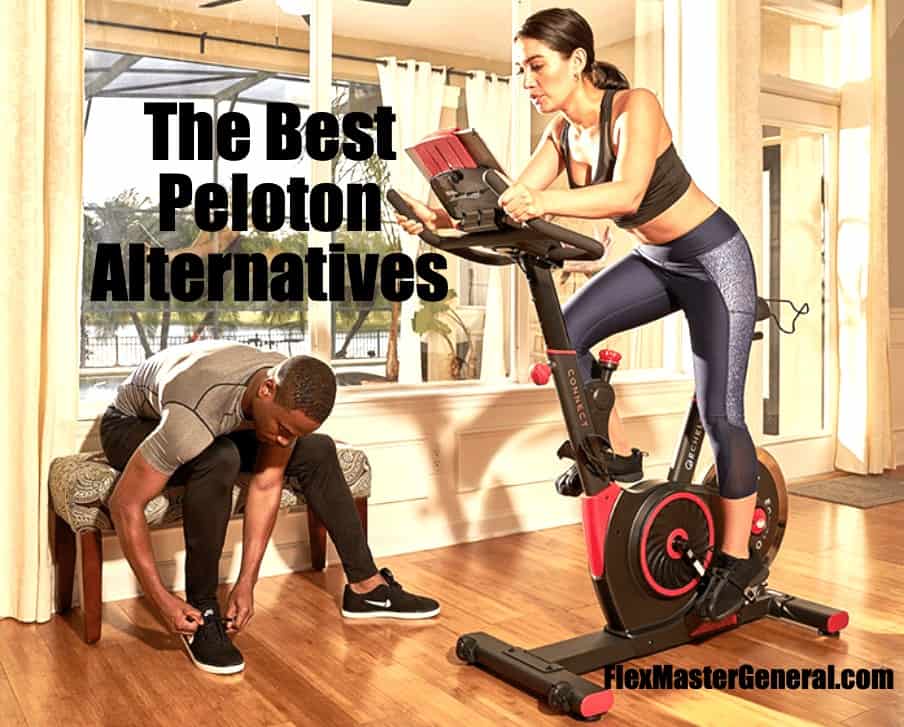 Looking for the best Peloton bike Alternatives? It's no secret they make some of the coolest bikes in the world, and part of their amazing experience is that you can take part in actual spin, running, and health classes, right in the comfort of your home or office. Their exercise bikes and treadmills are some of the best we have seen, but their innovative bikes come with a pretty hefty price-tag. Because of that, not everyone may be able to afford a Peloton bike or treadmill for their home, so they often go looking for another option.
Below, we've compiled a list of good options that may work better for you. Some offer many of the same features that make the Peloton exercise bike so great, and others are just bikes that we really like. So with that in mind, let's take a look at our favorite Peloton Alternatives for 2020:
Top 7 Competitors to the Peloton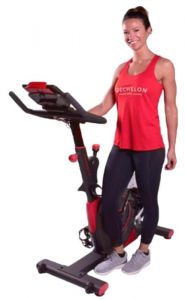 Echelon Smart Connect EX5s: Closest Bike to Peloton
Bowflex C6 Bike: Syncs with Peloton Training App
Nordictrack
Schwinn IC4 Bike
Horizon Elite IC7
LNow Bike
ASUNA Minotaur Bike
1. Echelon EX5s: Most Like Peloton
Cost: Check Latest Echelon Prices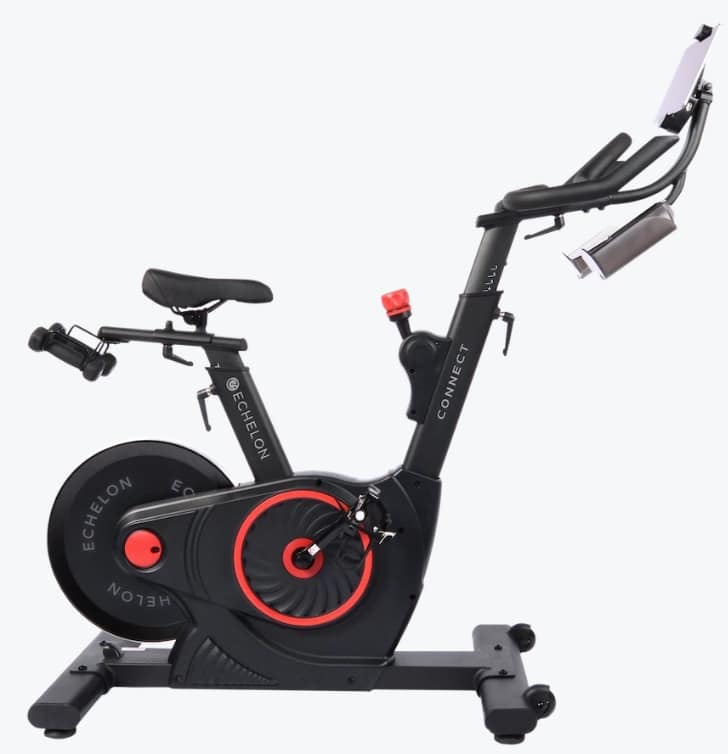 The Echelon Smart Connect EX5s exercise Bike (read our full Echelon Bike review) may just be the top alternative we have found. It has all of the features you look for your smart exercise bike, many of them nearly identical to what Peloton brings to the table, but costs a lot less. Features and service include plenty of magnetic resistance, race seat, dumbbell rack, on demand training classes, adjustable HD display screen, optional heart rate monitor, sport pedals, and many more features are included.
With the Smart Connect EX5s bike, you get a similar fitness experience to the Peloton, and you can even access training services just like you would at a cycling class, but in the comfort and convenience of your own home or office. It also comes with a built-in adjustable screen for streaming live exercise classes, and creating an amazing riding experience wherever you choose to ride, all for a more affordable price. If the EX5s is too expensive, they have several other Smart Connect models you may consider, which don't have a built-in screen, but be sure to see them all when you visit the Echelon website.
On top of all this, you can still get access to watch their pre and post exercise classes and workouts with the Echelon Fit membership (monthly and pay per year options available), including Yoga, meditation, stretching sessions, and even pilates. This makes the Echelon fitness experience even better than other close competitors. Of course, membership is required.
Live + On Demand Fitness Classes (with Membership)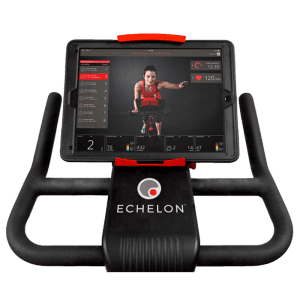 With Echelon, you get many of the awesome benefits Peloton provides, but for a lot less money. Monthly or yearly membership includes access to all of their streaming, a huge catalog of on demand exercise and training classes led by awesome instructors, and amazing scenic rides in some of the most popular cycling destinations in the world. You can still use your Echelon app membership on every Connect model Echelon offers, so if you prefer something cheaper, they have more affordable options than the EX5s as well.
Where Can to Buy?
At last check, the official Echelon website was the place to lock in their current deals.
2. Bowflex C6: Peloton App Compatiable
Cost: Check Price at Bowflex website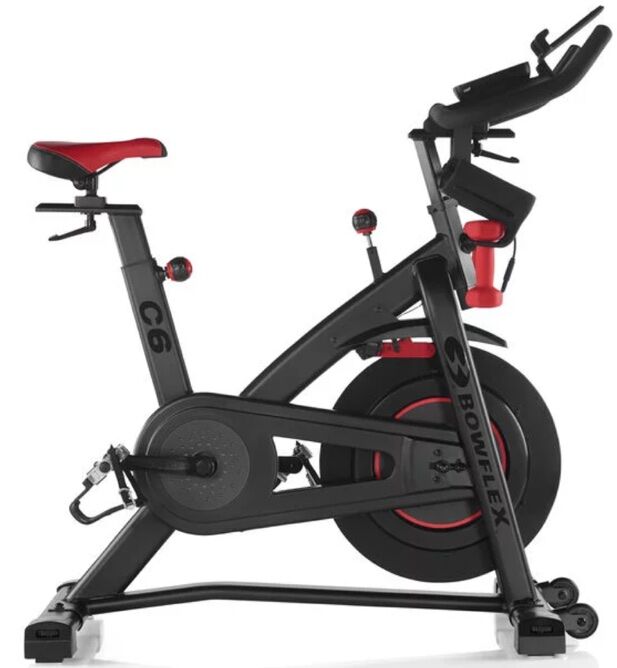 The Bowflex C6 (see review) is one of the newest spin bikes to hit the market recently, and it's a great, cheaper option when compared to Peloton. The C6 works with via the Peloton exercise app, so you can still stream their training classes from home and learn from their amazing instructors, but for a cheaper overall cost. A membership to the Peloton app and a screen are required and aren't included with your purchase. If you opt for the Bowflex C6 bike, it sounds like you can't take part in the Peloton leaderboard, however, which is definitely something to consider.
While the Bowflex C6 is a cheaper training option, that doesn't mean they sacrifice on quality or features. It's still packed full of the latest technology, and a high-quality build that you'd expect from Bowflex. It comes with a dumbbell rack, race seat, optional heart monitor, a wide range of resistance levels, access to fitness classes with monthly membership, sport pedals, and much more.
Where to Buy
Because the C6 exercise bike is so new, the only place you can currently purchase it is at the Bowflex website. At last check, they were offering some pretty great introductory rates on the C6, and they also offer a financing package.
3. NordicTrack with iFit
Cost: Check Price at Amazon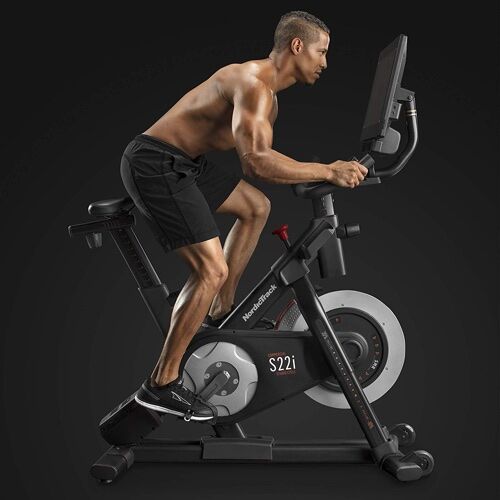 The NordicTrack Studio Bike (read our review) with iFit is another excellent choice for those who prefer to stream live or on demand training classes and workouts via the built-in screen display on their bike. The NordicTrack with iFit features a built-in screen, a comfortable seat, plenty of resistance, and many other high-quality features. The NordicTrack with iFit is in a similar price range to the Peloton bike, so expect to pay a bit more than you would for the Echelon or Bowflex C6, should you choose to make the purchase. Nordic Track does offer a one year free iFit subscription with your purchase. After your year is up a monthly subscription will be required.
Where to Buy
At last check, Amazon was offering a great deal on the Nordic Track Studio bikes, including and free 1-year iFit membership and free shipping with your purchase.
4. Schwinn IC4 Bike
Cost: Check Price at Schwinn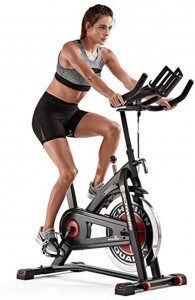 Features
The Schwinn IC4 indoor exercise bikes (read our IC4 Review) are effective, affordable, and fun. They're the perfect bike for the person who is serious about getting a great ride, and even better workout, it works with Peloton, but if can't pay the subscription fee, or don't need an app or class, you can ride it without those services. The brand new Schwinn IC4 was designed specifically to be able to use with the Peloton app, which obviously makes it a great Peloton alternative. It's essentially the same bike as the Bowflex C6, so if you like the looks of that one, but want to pay about $150 less, then the IC4 may be just the bike you've been looking for. It also boasts plenty of resistance, dumbbell rack, media shelf, sport pedals, and way more than we've listed here.
If you want to purchase the IC Indoor Cycling Bikes head to the official Schwinn website. Check the link below for their latest prices – financing is available and now is the time to save:
5. Horizon iC7 Indoor Bike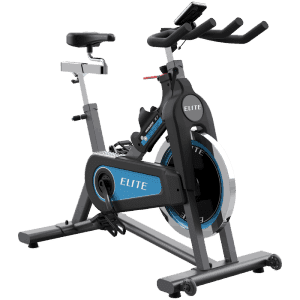 With the purchase of an Horizon iC7 Indoor bike, you get the amazing feel of being on the open road, but all the comforts of being in your own home or office.
At first glance the Horizon iC7 may appear to be a pretty Spartan bike when compared to the Peloton, but the media shelf that comes with the streaming package is a game changer, and makes getting fit with Horizon a good option. Now, you're able to transform the Horizon iC7 into your own personal workout class. Mount your device and stream your favorite cycling workouts, while riding one of the best indoor bikes on the planet.
If you want access to live instructors and classes, make sure to purchase the AboveTEK All-in-One Device Holder for just $25 so you can have a place to stream your cycling workouts. Other equipment can also be purchased.
CLICK HERE to Check Latest Horizon Discounts
6. L NOW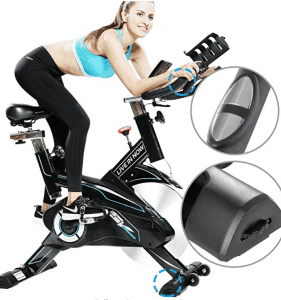 If you're looking for a budget-friendly cycling option for getting fit at home, there are a number of different bikes available for purchase on Amazon. Amazon has options that start under $1000, and even some that are less than $500. The L NOW has a lot of affordable options, so start with them if you're looking for a cheap, yet high-quality bike. Options include magnetic resistance, screen mounts, sport seat, upgrade pedals, and much more.
L NOW has options that start at just $570 on Amazon, so there's an option for just about any budget. If you're looking for something nicer and with more options, they have that as well. Check out Amazon for the full line of L NOW bikes, plus a whole bunch of other bikes as well.
7. ASUNA Minotaur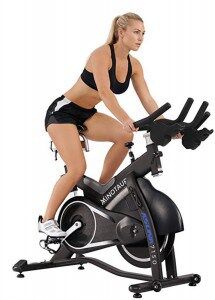 The ASUNA Minotaur brings the feel of the open road into your home or office, for an amazingly smooth and comfortable ride. Built with the needs of the serious spin rider in mind, the Minotaur brings all of the quality, features, and durability that you'd expect from one of the best names in cycling. This highly adjustable indoor bike meets the comfort needs of pretty much any rider, making it easy to find the perfect position. This bike is built with commercial-grade quality, has plenty of resistance, a screen mount for your training needs, a sport – all combine to make it a great indoor option.
In terms of quality, the Minotaur is one of the best. If you want to be able to stream rides, you will want to buy the optional tablet rack from Sunny Health & Fitness – the company that makes the Minotaur. You can find that here. Once you have that installed, you can stream any of your workout apps on your tablet or mobile device, and use the Minotaur just like you would a Peloton.
Summary: The Best Alternative is?
While Peloton still makes one of the best studio bikes for home fitness around, they aren't always the right choice for everyone. If you're looking for something different, then check out our short list above for some very good alternatives.
Our favorite Peloton alternative?
We'd recommend putting the Echelon Smart Connect EX5s at the top of your list. There are number of different reasons that Echelon takes our top spot, but the biggest reasons? It's more affordable, they offer an amazing fitness app, and they have several models to pick from, making them the smart choice for most riding levels and budgets. Ready to get started – there's no better time like the present:
---
Resources