Last Updated on May 28, 2020 by Sam Corbin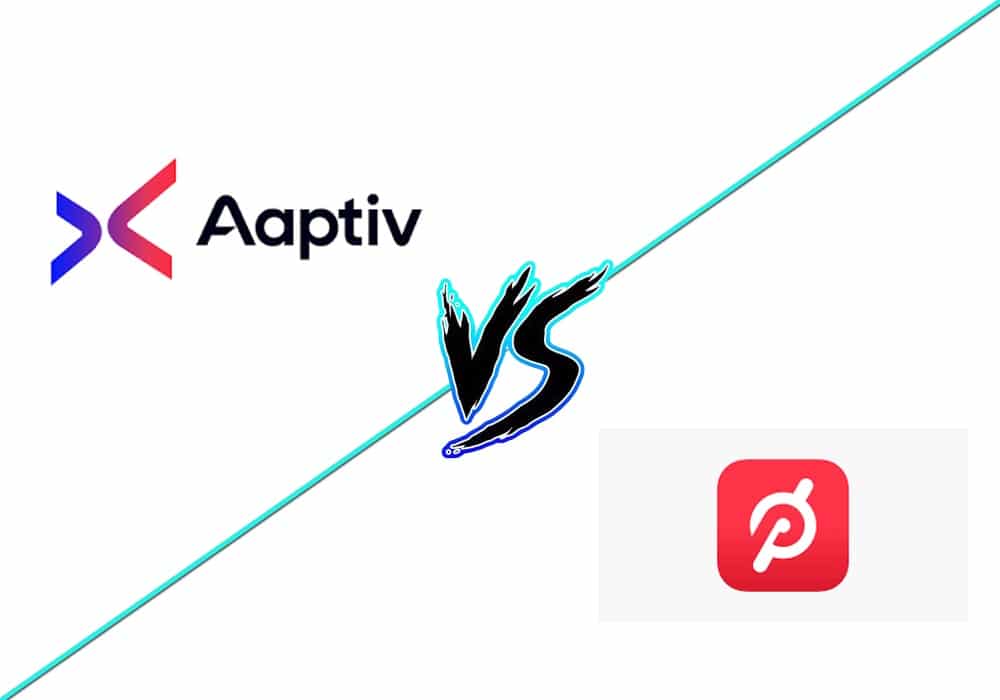 Peloton or Aaptiv – Which app is better? Well, getting into shape is never simple, but it's a lot easier with the aid of a good fitness app. An app can provide motivation, guidance, and also gives you a way to track your progress.
The demand for quality fitness apps is higher than it's ever been before.
Aaptiv and Peloton are two of the most popular options in the fitness app space. Can't decide between these two apps?
Below, you'll find an overview of what both apps have to offer. If you take the time to learn more about these fitness apps, it will be easier for you to find an option that works for you.
Aaptiv: An Overview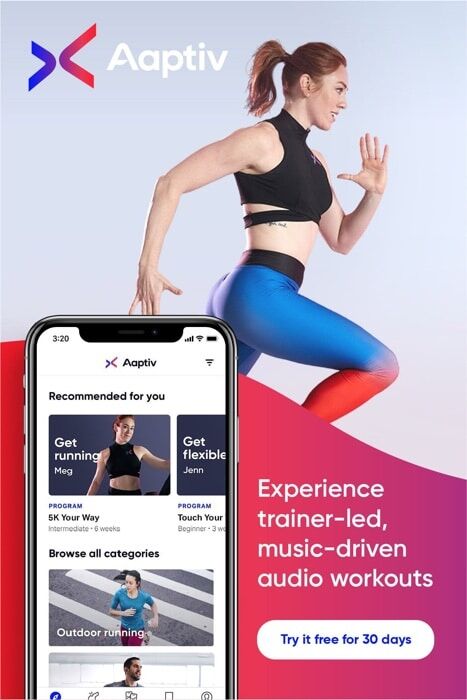 Working with a personal trainer can transform your body. Aaptiv allows users to connect with experienced trainers through their smartphones. Currently, the app connects users with 15 trainers in total. That app also provides access to more than 2,500 classes, with a minimum of 30 new classes added every week.
Because Aaptiv offers such a wide range of workouts, it's able to provide users with an experience that's tailored to their needs. When users start using Aaptiv, they'll be asked to answer questions about their current fitness levels and fitness goals.
Users will also be asked about their preferences for music, workout length, and workout frequency.
After you've answered these questions, you'll be able to begin working out with Aaptiv. Your training coach will assign you workouts that will help you to meet your goals. Once you've completed your assignment, you'll have the option of completing other workouts as well.
Aaptiv sets all of its workouts to music that is selected based on your personal preferences. You'll receive regular prompts from your personal trainer, which will help you keep you motivated. Aaptiv also offers a team feature that allows you to share your workouts with other users.
What really makes Aaptiv distinct from other workout apps is that it's audio-only. Trainers provide clear instruction to users during workouts, talking them through every stretch and lunge. Since the app doesn't utilize video, users can exercise without looking at a screen.
Aaptiv is an impressive app (read our Aaptiv review to learn more) that takes the unique needs of users into account. Unlike many fitness apps, Aaptiv doesn't take a one-size-fits-all approach. The app will take the time to learn more about you and your needs so that it can provide genuinely useful advice.
Peloton Digital: An Overview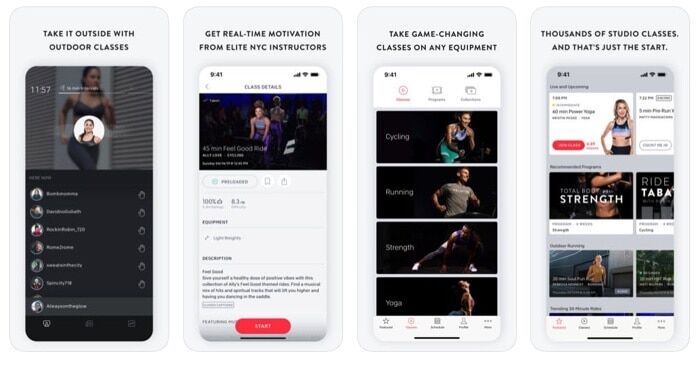 While Peloton is famous for its indoor exercise bikes, the Peloton app can be used without purchasing the brand's home gym equipment. The app allows you to stream live and on-demand classes that are taught by expert instructors. In addition to individual classes, the app offers training programs that allow you to work towards specific goals.
When you're following along with a class in the Peloton app, you'll be able to see other people that are participating in the class with you. You'll also be able to earn badges, which can motivate you to take on challenges and spend more time exercising.
The app adds new classes daily and often has spotlights on specific types of classes. In addition to providing users with video, trainers offer audio-based instructions, which makes it easy to follow along with a class even if you can't see your phone screen clearly.
As you might expect, the Peloton app offers many cycling classes, but it provides a variety of other classes as well. Even if you don't have a stationary bike, the app provides an excellent guided workout experience. Peloton is ideal for people with home gym equipment that want to enjoy a studio workout experience at home.
Peloton vs. Aaptiv: Equipment Comparison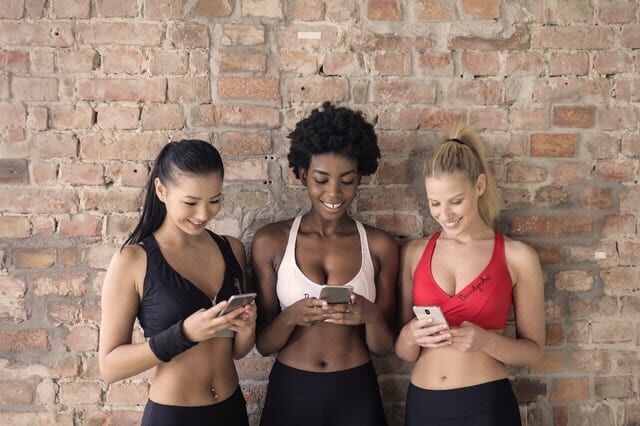 You don't need any home workout equipment to work out with Aaptiv. With that said, many of the workouts on the app feature specific types of equipment, such as yoga mats, elastic resistance bands, weights, and stationary cycles. You'll be able to select workouts that incorporate the equipment that you have on hand.
If you don't own a stationary bike, you won't be able to enjoy many of the classes offered by the Peloton app. However, because the selection of classes is fairly large, you will still be able to participate in Peloton Digital classes that don't require workout equipment. There are also many Peloton classes that utilize treadmills.
In addition to exercise equipment, there are many other accessories you'll want to consider using alongside these apps. For example, using a heart rate monitor alongside the Peloton Digital app will allow you to track your metrics. You can use both Aaptiv and Peloton alongside fitness trackers like the WHOOP strap or Fitbit.
You may find that your options are limited if you choose to use Peloton Digital without an exercise bike or a treadmill. One of the biggest advantages of Aaptiv is that you can use it without any equipment. Whether you're going for a jog or exercising in a small apartment, you'll be able to get a great workout from Aaptiv without investing in expensive equipment.
Workout Comparison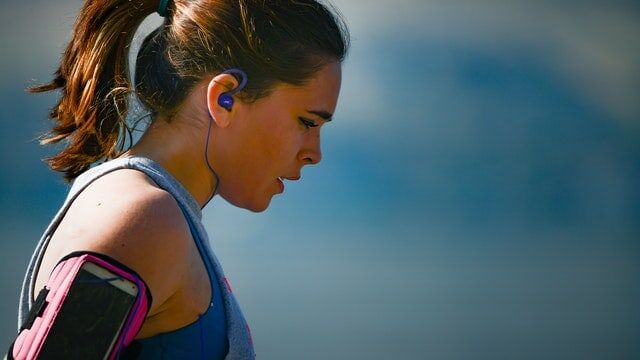 Aaptiv provides workouts in 12 different categories, such as strength training, yoga, cardio, treadmill, HIIT workouts, pilates, stretching, and elliptical workouts. In addition, they offer meditation classes so that you can unwind after a long workout. Coaches will provide you with targeted goals and will help you choose the classes that are best for you.
Peloton also offers a large selection of workout categories, including boot camp, strength training, and audio-only outdoor workouts. However, the workout selection isn't as diverse as the selection you'll find on Aaptiv. Many workouts are geared towards people that own a stationary bike.
Aaptiv and Peloton both provide subscribers with unlimited access to workouts. New workouts are added daily. Both Aaptiv and Peloton offer both live and on-demand workouts, but Peloton has an increased focus on live workouts.
The biggest difference between Aaptiv and Peloton's workouts is that Aaptiv's workouts are audio-only workouts. This means that users won't need access to a screen when they exercise.
Peloton does offer audio-only workouts, but the selection is much more limited.
If you do need some visual guidance, Aaptiv does provide users with access to visual workout guides. These guides showcase more than 250 movements. If you want to make sure that your form is correct, or if you want to see which muscles you should be activating, you'll be able to get the information you need from these guides.
Both of the apps provide workouts that are geared towards users of all fitness levels. Aaptiv provides extra guidance so that it's easier for users to select workouts that they can handle.
Both apps also offer many different workout lengths, from ultra-short 10-minute workouts to intense hour-long classes.
Price Comparison: Is Peloton or Aaptiv Cheaper?
An Aaptiv subscription costs $14.99 a month. A subscription provides unlimited access to workouts, and it also allows users to work alongside personal trainers. A yearly subscription can be purchased for $99 a year.
A Peloton Digital subscription has a similar price of $12.99 a month. Peloton All-Access membership costs $39 a month. Peloton Digital is designed for a single user and provides access to both studio and outdoor running classes.
The All-Access membership is for people with a bike or treadmill and can be used by more than one person at the same time.
Both apps offer a free trial, which means you can test them out to see which one is the best fit for your needs. Aaptiv offers a 30-day free trial, while Peloton Digital is currently offering a 30-day free trial period. If you do not cancel your membership before the trial ends, your card will be charged.
Which app offers a better deal? For most users, Aaptiv will be the most cost-effective option. You'll need to invest in expensive exercise equipment if you want to take full advantage of everything Peloton has to offer.
Furthermore, a Peloton All-Access membership is fairly pricy at $39 a month.
Comparison Summary
If you're working on your fitness, you'll find that both Aaptiv and Peloton Digital are great resources. When you have guided workouts and input from fitness experts, you'll be able to push past plateaus and work towards your fitness goals.
Peloton's app is a terrific choice for people that already own a treadmill or an indoor bike. However, if you don't have access to this equipment, you'll find that Aaptiv is a much better option. Aaptiv doesn't require any fitness equipment and is a more complete app overall.
If you don't have the right workout equipment, you may find that you're frustrated by the Peloton app.
Aaptiv's subscription fee is very affordable, and the app gives you all of the tools that you need. You'll have a massive selection of workouts, multi-week fitness programs, and expert trainers. This top-rated audio fitness app is an amazing resource for anyone that's working towards wellness.
Unless you have an indoor bike already, Aaptiv is clearly the better choice for a fitness app. If you're not sure that this app is right for you, you can take advantage of the free trial.
Sources